Affordable Counselling
Learn why counselling is a low cost alternative to psychotherapy.
Get Help Today
New clients must first book a FREE 25 minute phone session with one of our intake counsellors.
.
We, at The Whitestone Clinic, offer counselling that is an affordable therapy and a convenient way of improving your mental health. Our sliding scale therapists extend you confidential support to enhance your resilience against emotional challenges. We ensure that you have control over your life and are ready to deal with your anxiety and stress.
Counselling is a less intense and less costly path for healing that some clients may choose. Counselling can be part of a therapeutic relationship but psychotherapy does not have to be part of a counselling relationship.
Counselling is not usually covered under most insurance providers but when you consider its lower out of pocket costs compared to how much you end up paying a therapist after your coverage runs out then you will likely end up saving money.
Counselling is more directive and fits well within a coaching practice. However, counselling and coaching are different in that the former is more respective of what the client wants to choose and the latter is more about how the coach is leading and instructing the client.
Counsel is something like advice but not always. A good counsellor can get the client to generate their own thought processes around issues they are facing.
What is the difference between Counselling and Psychotherapy?
The easiest way to see the difference between counselling and psychotherapy is the depth to which the practitioner enters into the psyche of the client. When serious thought, cognition, mood or emotions are treated and this is along with an assessment/diagnosis, a psychotherapeutic technique and relationship then we are more likely in a psychotherapy situation. Not everyone needs to go there for their presenting issues.
Most people could use both a therapist for psyche work and supplement the therapy with the less expensive counsellor or coach for the practical work.
If you want to save money on treatment you may consider balancing your sessions between a psychotherapist and a counsellor and/or group therapy. In some cases a counsellor only approach is all you need.
You can get to goals in a practical and quick way with a counsellor but if you want to go deep into your psyche you will need a psychotherapist as well.
Linda Goonewardene, RP
Registered Psychotherapist
Clients who are seeking a therapist that can offer compassionate support and a non-judgmental space to explore their mental health concerns can benefit from Linda Goonewardene's expertise at Whitestone Clinic. Linda's warm and empathetic approach helps clients feel heard and understood. Her extensive experience in trauma-informed care and bio-psycho-social approaches provides clients with the tools they need to process and grow from past experiences. Linda works collaboratively with her clients to create a safe and supportive environment that fosters healing and empowerment. Read more…
Kelly Graham
BA, BTh, MDiv, Recovery Coach
Independent Contractor
The owner of Recovery Coach Ottawa, Kelly brings his experience to counsel and coach clients in task oriented recovery; working through exercises that aid the client in not only halting addictive behaviours, but also with tasks that work to uncover the root issues that lead to an addictive mindset. His coaching services will provide a scaffold of accountability until the client is able to create a framework for themselves. Read more…
Paul Safi
RP (Qualifying)
Embarking on a journey towards improved mental well-being and personal growth starts with a meaningful connection, and at The Whitestone Clinic, we're thrilled to have Paul Safi as an integral part of our team. As an affordable counsellor with a wealth of experience and the assurance of expert supervision, Paul is dedicated to helping you find the path to healing and transformation. Read more…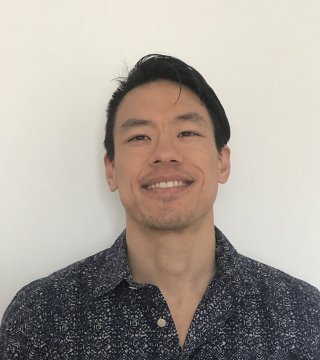 Jayson Yung
Counselling Intern
Jayson is dedicated to supporting individuals on their journey towards emotional well-being and personal growth. Through his warm and empathetic approach, Jayson provides a safe and non-judgmental space to explore emotions, thoughts, and experiences. He believes in the value of the therapeutic relationship and collaboratively works with you in developing personalized treatment plans that align with your unique values and needs. His goal is to accompany you in navigating through challenging times and discover your inner strength and resilience. Read more…